Alberts Puts To Rest Rumors of Return
Edit
Trev Alberts, a former All-American linebacker for Nebraska, silenced the speculation and rumors Monday that he might be returning to Nebraska.

Alberts stated that he had a conversation with new Nebraska Head Coach Bo Pelini about possibly returning in some capacity. Rumors pointed to him possibly getting a job as associate athletic director for football, Tim Cassidy's current job.

Alberts went on to clarify that there was never a job offer. The two merely met and discussed beneficial ways in which he could possibly return to Lincoln. Ultimately, Alberts said, family considerations weighed into his decision to stay put in Marietta, Georgia. Along with immediate family, there are several members of Alberts' extended family that are living in the same area. Alberts, a husband and father of three, was quoted as saying the following: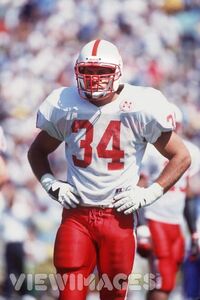 "It's really just a difficult time for us to move. If I were a single man, it might be a different story. The timing just wasn't right to pursue this at this time."

Despite his decision to stay in Georgia, Alberts went on to say that he will work with former Husker players as best he can to help the athletic department in any way possible.

When asked about Bo Pelini and interim athletic director Tom Osborne, Alberts had this to say:
"I've always respected the man (Osborne), but it increased after spending a few days out there. The pace he's working at is remarkable. His quiet leadership is just what the athletic department needed. I really believe in Coach Pelini, his staff, and in Tom Osborne."

Alberts currently works as an analyst for CSTV and the NFL.



Story reported by JournalStar.com
Community content is available under
CC-BY-SA
unless otherwise noted.